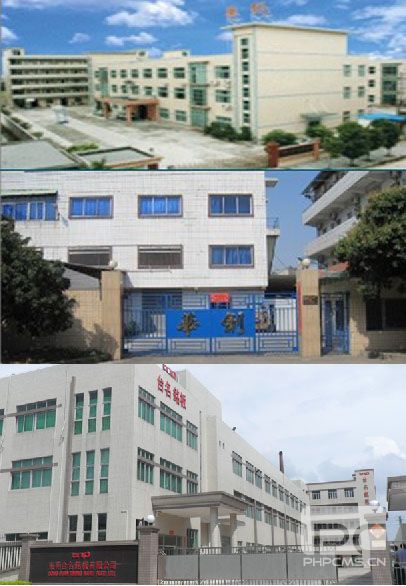 Foundation Industries established in 1998 and been specializing in manufacturing and distributing of Membrane Switches, Membrane Keypads, Control Panels, Printing Circuits, FPC, PCBAs, Silicone Rubber Products, Rubber Parts, Name-plate, Touch Switches and the others relative products. We have three plants and one office now – Huahongchuang Membrane Products Co., Ltd, TKM Membrane Products Technology Ltd, Huachuang Rubber Products Co., Ltd and Foundation Industries Manufacturing Limited (H.K office). Through sixteen year's hard work, Foundation has achieved annual sales all-time record high step by step and reached 27 million sets in sales in 2013. We can provide a one-stop, one-shop solution – from design and prototype creation through production, and even installation into integrated assemblies. Foundation standard membrane switches are thin, low-profile, micro-motion assemblies, with one or more layers of silver or carbon conductors printed on polyester substrate layers. Pressure-sensitive adhesives are used to bond the layers together. Assemblies can be designed as thin as 0.8mm (.031"), and it could incorporate kinds of electronic components, such as seven-segment LEDs, connectors, sensors, buzzers, photo diodes resistors and capacitors that are integrated to the membrane switch substrate by using conductive adhesive technology.
Foundation's advanced manufacturing can print double-sided silver circuits that producing the equivalent of four layer PCBs or the elimination of printed 'crossovers' for environmentally exposed applications. We can do the big size screen printing (98.4'' X 90.5'') also. Another significant advantage to working with us is the very full service approach, and we have much experience that do the similar projects (ex, membrane switch assemble to the plastic enclosure, membrane switch assemble to the Aluminum Plate, membrane switch assemble to the touch screen, rubber keypad assemble to the plastic & etc.,).
Professional ODM/OEM services can be provided upon request. Prior to the development and application process, we will provide the timely technical support, and this allows us to shorten the development cycle, significantly reduce development and production costs, making your products more competitive on the market. Foundation's components are qualified through tests based on the CSTM (China Society of Testing and Material) standards, conducted in Foundation's in-house testing facilities.
As a global supplier, Foundation has approved by the ISO9001 International Quality System and our staff strives to provide each and every customer with sincere and attentive service. We export to more than 25 countries and established the long-term business relations with renowned manufactures such GE, BOSCH, PHILIPS and SANYO. We adhere to the purpose of "Credit-Operation, Quality-Oriented, Warm-Service, Customer First" and offer the more advanced, best goods and service whole heartedly for our customers.